2020 is for writing … and creating. Half-off final seats until 2/5 while they last
Final special: 50% off my writing and creativity workshops, or save $250 on both until Feb. 5, 2020. Hurry and send me an email to sign up!
Want to learn to write sparkling and compelling memoir, articles, opinion pieces or non-fiction books? Ready to embrace your inner creative and start painting, writing music or planning that small business you've long wanted to start? I'm offering two all-day Saturday workshops, on Feb. 8 and then on March 21, that can help you fulfill those writing and creativity dreams. Read what previous students say about my workshops here, then read on for details on how to sign up and what to expect.

Feb. 8, 2020, Workshop: Shut Up and Write!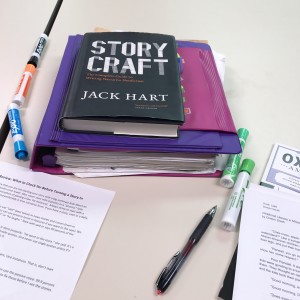 First, I am hosting an intense and interactive Shut Up and Write! non-fiction writing workshop on Saturday, Feb. 8, from 9 a.m. to 5 p.m. The workshop is planned around the five steps of writing a powerful non-fiction piece, from idea to final rewrite and polish. Every segment will be fun and interactive and by the end of the day, you will have a plan for your piece in hand and action steps to bring it to fruition and, hopefully, publication. I will then review and edit student drafts I receive within 60 days of the workshop. You will have access to a private collaborative student site to discuss your work with other students, and give each other feedback and support. It's a perfect way to build a writing community and cheer each other on.
March 21, 2020, Workshop: Shut Up and Create!
Then on March 21, I host my popular and super-fun Shut Up and Create! workshop, which meets 9 a.m. to 5 p.m. This one is perfect for writers, as well as anyone with a desire to create in any medium or to just figure out how to move your artistic desires forward and find an outlet. The collaborative workshop, in our open learning space at the Jackson Free Press, helps you dig deep into the roots of your creativity to be inspired to take action when you leave.

Using everything from white-board brainstorming to free writing to mini-sculpturing to collaging your own creative journey, I will help you, most importantly, give yourself permission to honor your creative spirit and take steps you may have feared or put off. We do a "show or read" segment where you get to show off a creation or something that inspires you. It's also a good time to read (perhaps from your draft after the February writing workshop?) a piece or poetry you wrote. Your choice.

Both workshops include continental breakfast (breakfast breads, fruit, cheese, juice and coffee), lunch from Broad Street, heavy snacks and a variety of beverages. I also provide you with creativity supplies for the activities, a binder of materials and access to a shared student website.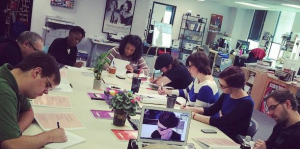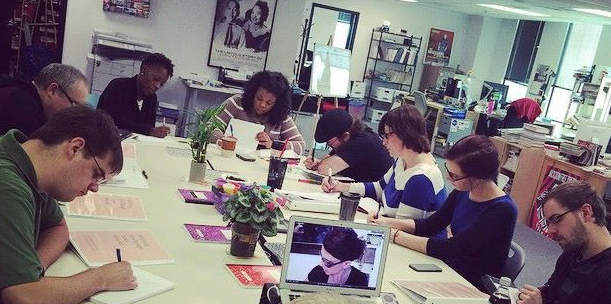 How to Sign Up (Hurry!)
The fee for each workshop is $250, all-inclusive, but you can sign up for both the writing and the creativity workshops for $250 through Wednesday, Feb. 5, 2020. You can register for a seat in either workshop for $150 (half off) through the same date. Pay by cash, checks or credit card.
The fee is non-refundable, and spots are limited. 
Class meets in Capital Towers in downtown Jackson. Address is 125 S. Congress St., Suite 1324. You can park on the street free on Saturdays.
Write me at class@writingtochange.com for more information and to register for the class. You're in as soon as your fee is in hand, and will get pre-reading and free-write prompts I've sent to date. All are welcome. Dress casually; come as you are, ready to be inspired to create.
Let's do this … for you.
Specials until Feb. 5, 2020:

Both Writing + Creativity Workshops: $250 (regular $500)
Writing Workshop: $150 (regular $250)
Creativity Workshop: $150 (regular $250)

If you register two people for the same workshop, you also get the $250 special.


Write: class@writingtochange.com
Call: 601-966-0834