Shut Up and Create in 2019! My Feb. 23 Workshop Can Help. ($199 until Feb. 15!)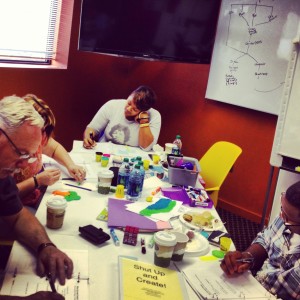 "You can't use up creativity. The more you use, the more you have." — Maya Angelou
Resolve to create in 2019! Due to popular demand, I'm teaching a full-day creativity and writing workshop on Saturday, February 23, from 10 a.m. to 5 p.m. in downtown Jackson. Due to my medical schedule and an upcoming writing residency in New York, I cannot teach my usual January-March creative non-fiction writing classes. So I'm bringing back an updated version of my creativity workshop to inspire participants to commit to your personal dream of creation, whether it's writing or takes another form. And, if you're about written storytelling, you will get plenty of writing advice in advance of the workshop, on-site and in the materials you take with you.
I believe all creativity tells a story, so storytelling will still be at the core, but you choose the mediums for it. The workshop is super-interactive and fun. It will help you tap into and sustain the passion to tackle your dream; create space (physical and in your head) to commit to your craft; be daring enough to risk being mediocre so you can then be great; prime the pump; develop a creative rhythm; and link into a creative community to cheer you on.
The workshop segments include:
Create the Passion.
Brainstorm the Ideas.
Plan Your Execution.
Think Like An Artist.
Get It Done.
Find Creative Clusters.

I am providing students materials and prompts for free writes and other inspiring exercises after you sign up, so you can begin the new year with exercises and guided brainstorming to help you decide what you want to "bring" to the workshop (whether a work-in-progress or an idea to knock around or just being ready to roll).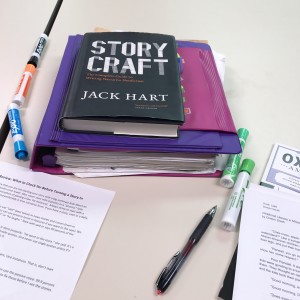 Class fee includes continental breakfast; lunch from Broad Street, snacks and drinks, a binder of materials and workshop supplies, a suggested writing/activity list and weekly emails of creativity suggestions (and writing tips)  leading up to the workshop to get you ready.
The workshop fee is $250, all-inclusive. If you sign up by midnight on Friday, Feb. 15, I'm offering it for $199. You can pay by check, cash or credit card. Spots are filling up fast, and fee is non-refundable.
Write me at class@writingtochange.com for more information and to register for the class. You're in as soon as your fee is in hand, and will get all the Shut Up and Create emails to date! All are welcome. Dress casually; come as you are ready to be inspired to create. Let's do this.